If you plan it, they will come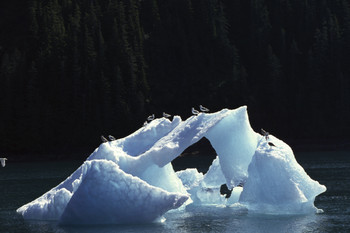 THEY CAME from miles around, turning off the paved road and onto a freshly mowed field that served as a parking lot.
Hundreds got out of their vehicles, walking or riding in golf carts as they made their way from the remote parking area to the special event that Bonnell Industries conducts once every four years.
The event was an open house aimed specifically for elected government officials and contractors. The timing is designed to coincide with the election cycle. As in the past, the open house was held in June, giving newly elected officials a little time to get oriented in their new offices before being introduced to the products and services that the Dixon, Illinois, truck equipment distributor and manufacturer offers.
"This one was our biggest ever," says Cherie Bonnell, the coordinator of the event. "We had road commissioners, city officials, and engineers from northern Illinois, southern Wisconsin, eastern Iowa, and western Indiana. We think this is a great way to show our manufactured snow and ice control and road equipment to the people who buy it."
Of the 1,100 total attendees, more than 1,000 were customers. Also attending were an array of suppliers and several Bonnell dealers from six states.
The open house has become somewhat of a tradition at Bonnell.
"There can be a fair amount of turnover among elected officials, and this year's elections were more contentious than ever before," Bonnell says. "By holding the open house soon after they are elected, we can get them in here and show them what we can do."
Doing things for government entities is big business for the company. Bonnell says 90% of the company's truck equipment business comes from municipalities. Contractors and construction provide the remaining 10% of truck equipment sales.
"We have really gone after the municipal business," says Glenn Wallin, marketing. "They are good customers and we want to treat them right."
Getting started
Bonnell began planning the June event in October 2004. In February, the company began sending notices to vendors, inviting them to attend and exhibit at the event. Of those, 38 participated, including a few that conducted seminars aimed at road and highway maintenance personnel.
The attendees had the opportunity to tour the Bonnell facility and inspect more than two dozen trucks that the company assembled - primarily for snow and ice control applications.
Not all of the vehicles on display were Bonnell trucks. Some vendors brought trucks to display, and even a customer got into the act. Jerry Bristol with Coloma Township displayed the 1911 International that he rebuilt himself.
Distributor and manufacturer
Bonnell had dual reasons for holding the event. The company relies heavily on municipalities to purchase the truck equipment it distributes, but the company also is a manufacturer of snow and ice control equipment - additional products that municipalities buy.
Sales are almost evenly split between the company's truck equipment distribution operation and the equipment that it manufactures.
As a truck equipment distributor, Bonnell represents a variety of manufacturers, including the full line of Knapheide truck bodies, Heil and Galion dump bodies, Tiger mowers, HTC conveyors, Force America hydraulic equipment, and Northern and Federal Signal lighting products. Bonnell covers its truck equipment territory with a staff of 10 - five in outside sales, and another five in inside sales.
On the manufacturing side, the company produces a variety of snow and ice control equipment, including snowplows, hopper spreaders, tailgate spreaders, patrol wings, and scrapers. The company also manufactures a complete line of road maintenance equipment, including box plows, road drags, and road wideners. Bonnell sells those products through a network of 40 distributors outside the state of Illinois, including one as far away as Alaska.
Bonnell's manufactured products are geared toward the municipal business.
"We represent Meyer, Western, and Hiniker snowplows," Wallin says. "Everything else, we produce ourselves."
Can't always get what you want
The company began manufacturing snow and ice control equipment in 1979, following severe winters during which demand was high and manufacturers were unable to supply distributors with the equipment their customers were demanding.
To accommodate its new manufacturing operation, Bonnell doubled the size of its shop. Today the facility includes a 35,000-sq-ft shop and 12,000 square feet of offices and showroom.
Over the years, the company has made a series of upgrades to provide the quality and efficiency it needs. Within the past few years, for example, Bonnell has acquired a 20-ft plasma table that it runs 12 hours each day. A CNC press brake also has been added.
"The burning table has been a big help," says Joe Bonnell, vice-president. "We are now burning the holes that we used to drill. The locations are precise, the dimensions are exact, and we have taken a lot of the labor out of the production process."
Adds Phillip Megli, chief engineer, "The CNC plasma cutter takes the burden off our fabrication department, and the Accupress with three-axis backgauge has helped us produce snowplows and spreaders more productively."
Bonnell uses Key Creator, a three-dimensional CAD package to generate solid modeling and assembly capability. Using engineering tools such as this, the company has refined its products. One example is the Bonnell Level Raise Lift System - a mechanical leveling system that allows the operator to reverse the plow and keep the cutting edge parallel to the ground.
Another application of the software: the company's redesigned tailgate spreader. The new design has a safety shut-off system. It is available with a six-inch or nine-inch auger.
Always welding
Today's company bears little resemblance to J L Bonnell's Welding Service, the welding shop that Jesse Bonnell began in his home 45 years ago. For the first few years, he simply traveled with his portable welder.
Today the company is in its third generation. Bob Bonnell bought the operation from his father in 1984 when Jesse retired. Bob's son Joe is now president, and his daughter Cherie - with the open house now history - now serves as regional sales manager.