Cable Ops Hit Hard By Ice Storms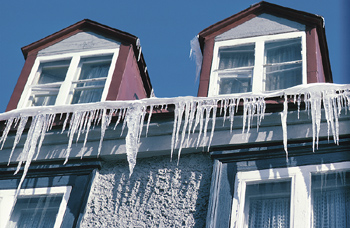 Byline: MAVIS SCANLON
David Auger was in Florida when he first heard the news. An ice storm had wreaked havoc across the Carolinas. Early the next morning Auger, president of Time Warner Cable's Charlotte division, was on the phone with an employee who was standing in the parking lot behind headquarters, which abuts a wooded area. The noise from tree branches snapping sounded like gunfire.
At that point, Auger recalls, "We knew there were problems."
That may be an understatement. Damage from the Dec. 5 storm, which hit early enough in the season so that few trees had yet shed their leaves, and which followed 2001's root-weakening drought, was massive. Nearly 1.8 million customers lost electricity, more than during the hurricanes of the recent past. In a testament to cable's ascendancy, one local police chief pleaded with residents to call 911 only with true emergencies, not because their cable was out.
The damage kept hundreds of TWC and Charter employees working around the clock for days as heavy ice took down trees and then electric poles.
"It was an equal opportunity destroyer," notes VP of government/public affairs for TWC Greensboro, D.K. McLaughlin.
In total, 67% of the 1.2 million TWC customers in three North Carolina divisions - Charlotte, Greensboro and Raleigh-Durham - lost cable. About half of Charter's 233,000 customers in Greenville, S.C., were also affected. When the power came back on so did the cable, in many cases, but falling trees downed thousands of cable drops to homes and dozens of miles of plant. Fixing a downed drop entails the relatively simple procedure of reattaching the line to the house; the smaller-scale damage to the trunk lines entails the work of a whole construction crew.
Crews descended on the area from as far away as New York to pitch in. In Greensboro, a sprawling TWC division with 10,984 plant miles covering 12 counties, 24 miles of plant had to be completely replaced, an arduous process since that mileage was not contiguous.
A big part of the job was manning and refueling the hundreds of propane-powered generators trucked out for the duration of the storm. In Charlotte, where up to 12,000 drops needed repair, almost all were completed by last Thursday. The system had someone man that generator 24/7, Auger says, to ensure it remained gassed up.
Raleigh CSRs worked 20-hour shifts, says TWC's Andi Curtis, taking 18,000 calls, double the normal volume, on Dec. 9 alone. One elderly couple who called in were taken to a shelter after supervisor Lois Martin learned they were without heat.
"The CSRs - as well as the techs - are the real heroes here," Curtis says.
Call volume quadrupled in Charter's Greenville call center to 20,000 calls in the first two days of the storm, says Gene Knoblock, VP of operations for South Carolina. By late Thursday cable had been restored to all but about 300 customers.
By noon Thursday TWC had restored service to all but 50,000 customers. It is still evaluating the damages. Early on, it notified customers they would receive credits.
In some cases, TWC turned the problem into an opportunity. In Raleigh, the system's direct sales folks, making door-to-door sales calls in areas where power had been turned back on, were able to convert at least 30 satellite customers to cable.
"The satellites," Curtis says, "had two inches of ice on them."
THE NEXT QUESTION:
*What contingency plans can be employed to soften the blow when natural disasters strike?